Airport Limo Service | Denver Airport Transportation
Airport Limo Service Denver is there for all your travel needs when it comes to airport transfer, corporate travel, or rush to a business meeting.
Denver airport limos are luxury vehicles that professional chauffeurs drive. Compared to other cars, Limousines are bigger and have more passenger space. Their look and feel are amazing; that's why these vehicles are desired for every person.
Being luxury cars, everyone cannot buy them, so; many people use limousine rental services for special events. There are several types of limousines used for different kinds of journeys.
We are "Limo Lux," a limo service company in Denver, Colorado working since 2009, and we offer a wide range of fleets for different types of travel. Could you take a look at our popular fleets?
Limo Luxury Fleets
There are several types of luxury fleets, and your choice depends on the kind of event and the number of people on the Journey. For example, you will choose Stretch Hummer for a wedding event or special party. While the Chevrolet Suburban will be the best if you are going on a vacation.
Following are the fleets that we offer
Cadillac Escalade Platinum

Chevrolet Suburban

Lexus LS 460 L

Stretch Hummer

Lincoln Town Car
Why Limousine is best for Journey
Compared to other small cars, the Limousine has lots of advantages such as:
Luxury Feel
A limousine is a luxury vehicle, and you would feel amazing with it. Compared to other cars, it is comfortable with a superb interior look. A luxury vehicle can make your Journey or event memorable, and limo luxury service is not less than a dream to make the Journey unforgettable for your whole life.
Secure and safe
The Limousine is highly secure compared to other luxury cars regarding security. These have bulletproof glass and the latest technology for your safety.
Entertainment System
Limo luxury cars have video as well as audio systems in them. The larger one has a party space with a unique music environment with laser light and a moving bar.
Separate Cabins
The limo has separate cabins or passengers and chauffeurs compared to the other cars. The limo might make you more comfortable when it comes to mind satisfaction.
Be Unique
Are you going to an event? A luxury vehicle will make you unique from other persons. A luxury vehicle is not just a medium of the Journey, but it also makes you feel good and confident among different persons.
It's Stylish
All the luxury limousine fleets are unique in style from outside and inside so, try a luxury car compared to the other similar style non-luxury cars. You will find the limo lux vehicles the most furnished with expert drivers offering enough room to accommodate your luggage.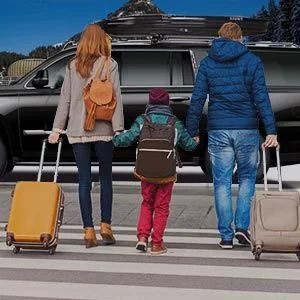 How to Get Limousine Service
There are two ways to book your limo. Either you can call us or can visit our offices. Our offices are in Denver and Aurora. We are available 24/7 in offices as well as on phone lines. You can also get a free quote. Go to the Limo Lux website and click the get a quote button. Fill in the required information, and the airport limo service Denver will contact you at your preferred time with the rental cost per your selection.
Airport Limo Service Denver
We offer several limo services in Denver, from party to Denver airport transportation. Drivers are well trained while the vehicles have all the latest equipment. We are available all the time to do our best for you. Contact us and get the desired service.